The Transology Association

Introducing

    The York Office for Transgender Affairs

       32 North Queen Street, York, Pa.

      Office Phone - (717)-650-2247

We are a Non Profit  501(C)(3) Association Dedicated to helping the Transgender Communities and Homeless Population by Offering Free Education, Support Services and special programs for the Transgender Community 

IN THE BUILDING PROCESS, COMING SOON

Before completing this section we are Updating and Securing the entire Web Site to make sure any information entered is safe and secure from any hacking and identity thief. When you see the image of a LOCK      in front of the URL Link address the web site will be secure and safe

Your donations will be used to help the homeless with Emergency Medical Care, Emergency Shelter and Food. 

Donations will also be used to help members of the transgender community who have lost their jobs, homes, families, medical care, their ability to pay the cost of their therapy by providing funding to help cover these expenses in emergency situations.

Help pay for the over head cost for the office, rent, utilities, and program cost. Transportation cost for homeless and transgender

individuals needing transportation to medical care and shelter.

The funds for all the above needs will come from Grants and Donations from the community, foundations and companies sympathetic with our mission to help these Courageous brave individuals. 

Please help us help these unfortunate people. 

Every donation counts no matter how big or how small.

Right now you can send your donations to the below address

The York Office for Transgender Affairs

Hours: 3 PM to 7 PM - Mon - Fri

32 North Queen Street

York, Pa 17403

Michael/Michelle GreyFeather: 717-332-1247

Ellen Davidson  717-413-1275



 The Transology Association is a 501(c)(3) nonprofit  Association

Donations and Gifts are tax deductible by Local, State and Federal Laws

Copyright January 2021 -  All rights reserved.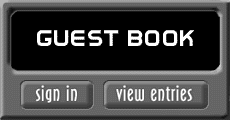 All Donations and Gifts are tax deductible by Local, State and Federal Laws

Send your donations to

The Transology Association Inc.

York Office for Transgender Affairs 

and Homeless Services, Section D

York, Pennsylvania, 17403